Norton Medical Centre Enter and View Report - 2019
Healthwatch Stockton-on-Tees conducted an Enter & View at Norton Medical Centre following feedback from patients in the community.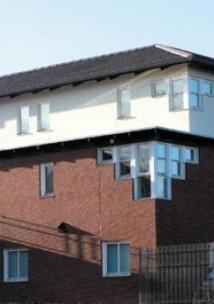 Summary
Healthwatch Stockton-on-Tees identified that a number of complaints had been received about Norton Medical Centre which were of the following themes:
Staff attitude
Difficultly getting an appointment via telephone
Misdiagnosis
The aim of the work was to carry out an Enter and View to gather patient and staff feedback regarding provision of services at Norton Medical Centre and determine if any recommendations can be made to improve patient experience.
Healthwatch Stockton-on-Tees contacted Norton Medical Centre and attended a meeting with the Practice Manager and a Partner of the practice to discuss these complaints and to inform them about the announced Enter and View visit. Healthwatch staff and Enter and View representatives carried out the Enter and View on Tuesday 27th August 2019.
A questionnaire was designed for patients, family members and carers to complete during the visit. The team spoke to patients in the waiting rooms prior to their appointments and supported them to complete the questionnaires. Healthwatch also distributed a questionnaire to staff members to gather additional feedback and made a number of observations during the visit.
Healthwatch Stockton-on-Tees engaged with a total of 80 patients during the visit.
The ratio of patients was 66% women and 44% men
47% of patients who completed the questionnaire had a long term health condition
8% of patients were carers
14% stated that they had a disability
The majority of patients questioned were between the ages of 25-44 (23%), 45-64 (30% and 65-79 (35%)
42% of participants felt it was relatively easy to make an appointment
49% of patients has booked on the same day
58% of patients did not know about online services via the practice website
40% rated the booking system as 'good', with 28% as 'acceptable'
66% of patients did not use the electronic check-in
82% of patients did not know about the Patient Participation Group
40% of patients rated the reception and administration staff as 'good' and 36% as 'excellent'
During the Enter and View visit, Healthwatch Stockton-on-Tees received an overwhelming amount of positive feedback about Norton Medical Centre.
Patients gave lots of praise and positive feedback about all the staff at the practice including reception and medical staff. Patients also felt that the practice was in a good location and easily accessible.
The main issues faced by patients are the long queues at reception during times when the phlebotomy clinic is open and difficulty getting through on the phones during busy periods. Patients also reported that it was sometimes difficult to get an appointment, especially for patients who work full time e.g. 9am – 5pm.
Staff feedback was very positive with the majority of reception staff giving feedback about how much they enjoyed their jobs and felt they were part of a team also referred to as 'one big family'.
This Enter & View was based upon feedback received by Healthwatch Stockton-on-Tees over the last 12 months. It is pleasing to note that at the time of this visit feedback received about Norton Medical Centre was generally positive in nature.
You can download our full report and response to report below, including our recommendations.