Access to Healthcare for Asylum Seekers and Refugees Report - 2019
Healthwatch Stockton-on-Tees felt it was important to engage with the asylum seeker and refugee community to gain a greater understanding of their views and experience of healthcare services across the Borough.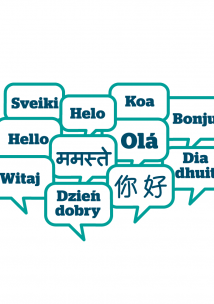 Summary
Healthwatch Stockton-on-Tees designed a questionnaire to gather feedback. The staff team made contact with community drop-in leaders to agree dates and time to attend the asylum seeker and refugee drop-ins.
The following drop-ins were attended:
Yarm Road Methodist Church on Thursday 28th February
Stockton Baptist Church on Friday 1st March
Stockton Baptist Church on Monday 4th March
Healthwatch Stockton-on-Tees engaged with a total of 48 asylum seekers and refugees.
The ratio of participants was equality divided, with 50% male and 50% female
Most participants were between the ages of 25 - 44
58% of participants were asylum seekers and 21% were refugees
96% of respondents were registered with a GP
Just under half of people asked (48%) gave positive feedback about their GP practice
67% of participants gave positive feedback about interpreters
Healthwatch Stockton-on-Tees were pleased to receive an overwhelming amount of positive feedback about asylum seeker and refugees experiences of healthcare services in the Borough.
Due to the large amount of positive feedback received, Healthwatch Stockton-on-Tees felt that no recommendations for improvement were required following this investigation.
You can download the full report below.
Healthwatch Stockton-on-Tees Access to Healthcare for Asylum Seekers and Refugees Report - 2019