Covid-19 Vaccine Report - March 2021
Following our Covid-19 vaccination survey, which was conducted from 5 February to 8 March 2021, we have produced a report which shares the experiences and views of people about the vaccine.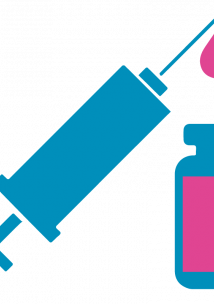 Summary
Healthwatch Stockton-on-Tees conducted a survey to local people to gather their views regarding the COVID-19 vaccinations and 72 people took part.
The survey focused on:
What people thought about the vaccine programme
Whether people would be willing to have the vaccine if they have not already done so or if they have already had the vaccine
What people think about information on the vaccination programme
Healthwatch Stockton-on-Tees will use the findings from the COVID-19 vaccination survey to inform future public engagement, work plans and to share information with the public and other services and organisations.
The overall findings of this engagement, based on what people have told us, show:
That most people have very positive views of the COVID-19 vaccinations and vaccinations in general (80%), and if they had not already received the COVID-19 vaccination then they would (50% definitely and 15% probably)
Available appointment times and the distance and the location of the vaccine sites are factors that could possibly prevent vaccine uptake
Those who would refuse the vaccine told us that they would want to wait until others had it first or they believe that the vaccine isn't safe. Some people were unsure why they would not want it.
The main reasons for having/wanting to receive the COVID-19 vaccine are to protect themselves (69%) and others (family and friends - 83%), to help society get back to normal (81%) and to help the economy (62%)
People have been able to access information about the COVID-19 vaccinations from a range of different sources - the most popular being NHS or Government websites, followed by TV/radio, Government press conference and social media
Information has been positive toward a COVID-19 vaccine (67%)
Information on the COVID-19 vaccine has been communicated clearly and effectively from the NHS/Government (57% strongly agree or agree)
If you did not get a chance to complete the survey and would like to tell us about your coronavirus vaccine experiences then please contact us.
You can download our full report and response from the Tees Valley Clinical Commissioning Group below.
Healthwatch Stockton-on-Tees Covid-19 Vaccine Report - Response from TV CCG May 2021