Investigating Patient Experiences of Improving Access to Psychological Therapies - August 2016
Following Healthwatch Stockton-on-Tees' 'Shaping Mental Health Services Together' event, a range of comments and concerns were received from those who attended regarding current mental health service provision.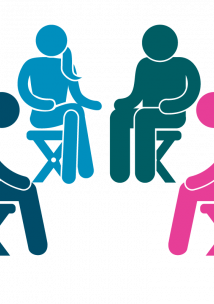 Patients and carers expressed long waiting times to access services which was found to be a major concern. There is the feeling that there are gaps between services which need bridging with a sharing of information with regards to what's available and where the services can be found, in particular with GP's as this is usually a patient's first point of contact.
In addition to this, it was felt that some doctors are not listening to their patients and find it is 'too easy to just give medication.' There is a need to improve inter-departmental communication to prevent patients having to repeat 'their story' more than once.
It was felt that there is no awareness and little promotion of mental health services for those in the community, which should not just be targeted to those who have a mental health condition. There appears to be a lack of choice and information available with barriers to accessing services e.g. the language used.
Concerns were expressed by those who have accessed mental health services in the three localities regarding the lack of prevention services due to limited resources. Barriers to accessing services for patients who have sensory or learning disabilities was also highlighted. Following this feedback, Healthwatch Stockton-on-Tees decided to carry out further research into these issues.
The team at Healthwatch Stockton-on-Tees are aware that the feedback received from this investigation was only from a small proportion of residents in Stockton, Middlesbrough and Redcar & Cleveland which is not a representative sample and that the individual needs and availability of services varies between the three areas.
However, Healthwatch Stockton-on-Tees felt that it was important to share this information with the commissioners, providers and wider public. Reasons for this are that individuals who Healthwatch Stockton-on-Tees staff spoke to echoed similar experiences in relation to mental health services they had used regardless of where they had accessed these services. This small snapshot helps to identify where potential improvements or further research should be carried out to improve these services in the future.
You can download the full report below.
HWS Investigating Patient Experiences of Improving Access to Psychological Therapies - August 2016