Case study: There's always A Way Out
We spoke to Sarah McManus, CEO of Teesside-based charity, A Way Out. The organisation helps local women, families and young people who are at risk of harm or face multiple disadvantages such as poverty, homelessness or poor mental health.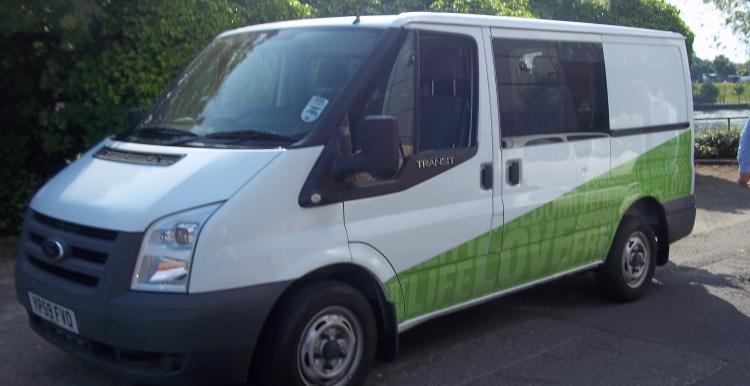 A Way Out all started back in 2002, with local girl Jessie Joe Jacobs at the helm.
She wanted to ensure that local on street sex workers were kept safe, and given the advice, education and support they needed during potentially harmful situations late at night.
Since then, they have come on leaps and bounds, with many local women and families benefiting from their excellent services.
"We have lots of things going on at the moment, including our Blossom project (helping girls and young women between 13 and 25 years old), our Liberty Project (which helps sex workers and women who have experienced or are at risk of sexual exploitation), a youth project (which works with young boys and girls aged 8-12 across a number of primary and secondary schools in Teesside), and a dedicated psychotherapy service," said Sarah.
"We have also recently launched a new service alongside the Criminal Justice team - in partnership with Changing Lives and funded by the Ministry of Justice – to work with female offenders across Cleveland."
A unique person led approach to service delivery has always been embedded in the roots of the charity, who say they act as an 'enabler' and work towards empowering all of the individuals who use their services.
"We put those we work with at the front and centre of what we do, recognising the many strengths that they have to use as a foundation to enable recovery support, which is led by the person themselves.
Sarah continued: "I've been here around six years now and I've seen people make huge strides. Some people have dramatically changed their lives for the better by speaking to us, but they are the enabler… we just guide them through the process.
"We see people who have experienced harm, abuse and exploitation; who have taken drugs or alcohol to block out that harm; and who have really struggled and lost hope that their life will change.
"Reaching out to deliver our services alongside the people we work with is vitally important… and when we do, we don't judge them.
"The aim is to meet immediate needs regarding food, safety and housing, but also to offer long term support. Embracing them and giving a person-centered asset approach, enables and empowers them to reach their potential.
"We understand the trauma, harm and abuse that they have experienced, which has led them to where they find themselves, and the tireless work of our staff and volunteers helps them to be heard."
The charity uses and recycles their learning and understanding across all projects too. This helps to inform some of their early intervention and prevention services, but also helps them in their efforts to influence and shape policy change for greater access to social justice.
They also have a specific focus on talks and group sessions for younger people, through individual mentoring and support, programmes, and activities at key transition stages. This includes specified work from primary to secondary school for boys and girls (and for girls between the ages 16-19), as they grow from children into young adults.
"Our workshops, targeted support programmes and activities can help shape the way teenagers think. They aim to help protect, inform and enable, but it's also about having some fun and respite away some of the challenges that they may be encountering.
"Children need to make informed decisions based on the education they are given, so if we can help them do that, then that's great."
There have however, been a variety of challenges recently…
Despite the success of the charity's new programmes, Sarah also alluded to the fact that the demand for services is really putting pressure on the resources they have (In light of COVID and a rise in self harming, and domestic/physical abuse).
National statistics (via ons.gov.uk) showed an increase in demand for domestic abuse services during the coronavirus pandemic, and locally, over 8,500 domestic abuse reports were made to Cleveland Police in just 8 months. (Stockton-on-Tees also seen a 16% increase in cases, from 783 domestic abuse crimes between March and May in 2019, to 907 during the same months in 2020). So, it's easy to see why services have been stretched and the team have had to face various challenges.
"It's been difficult, but we've got the drive and determination to continue. If the last few years have proven anything, it's that we're needed now more than ever. We'll continue to do what we can for our local community. We're a passionate bunch and we've overcome obstacles before."
To add to the complications, the team have also had their van stolen recently. This vital resource was used for their night-time outreach work, to make deliveries, pick up care packages, and for the team to attend appointments and events.
"It's been a really frustrating time for everyone, but this just topped it off," said Sarah.
"We're always on the lookout for fundraisers because they've always been important to us.  We're hoping to raise the funds to purchase another van, so if you'd like to help, we'd really appreciate it.
"It was integral to everything we did, so we really need another one to continue to deliver the outreach services people need. I'd like to thank everyone who has helped us so far though, because we'd not be here without them.
"To everyone who continues to walk, run, cycle, bungee jump and donate to ensure we get the cash we need to support local people… you mean the world to us.  
"A huge proportion of what comes in is spent on direct delivery for service users. We're not a big charity with large overheads, so almost everything that comes in financially is used for their benefit."
If you'd like to help fundraise for the organisation, or you'd like to help volunteer, get in touch.
01642 655071