National Safeguarding Adults Week - Resources from TSAB
Teeswide Safeguarding Adults Board (TSAB) would like to encourage organisations and community groups to become involved in National Safeguarding Adults Week from 16-22 November 2020.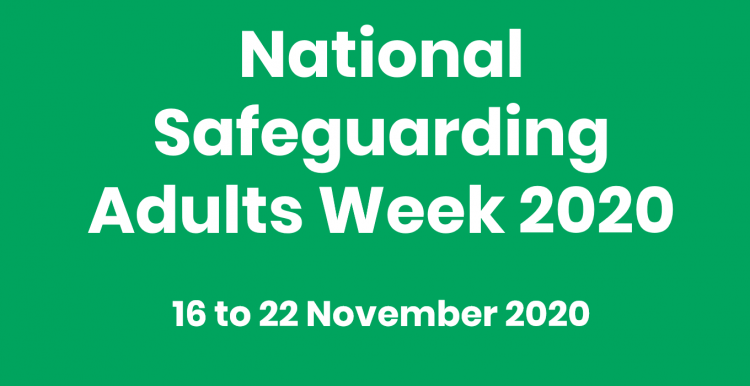 Across the week TSAB aims to create a time to all focus on safeguarding adults and each day will highlight a particular theme. 
National Safeguarding Adults Week 2020 
Monday – Safeguarding and Wellbeing
Tuesday – Adult Grooming
Wednesday – Understanding Legislation
Thursday – Creating Safer Places
Friday – Organisational Abuse
Saturday – Sport & Activity
Sunday – Safeguarding in Your Community
The Ann Craft Trust are co-ordinating national activity and further information can be found below.
For more information, please download the resource pack below or get in touch with Ann Craft Trust or TSAB.
 tsab.businessunit@stockton.gov.uk