Stockton Mental Health Report
A joint survey with The Tees Valley Healthwatch Network and Tees, Esk and Wear Valley NHS Foundation Trust (TEWV) enabled us to gain an insight into people's experiences of accessing mental health and wellbeing services in Stockton-on-Tees.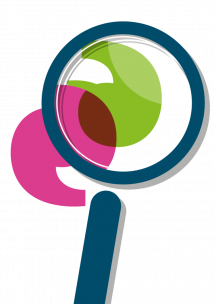 Summary
Healthwatch Stockton-on-Tees worked in partnership with Tees, Esk and Wear Valleys, NHS Foundation Trust on public engagement to find out about improving access to mental health services.
Healthwatch Stockton-on-Tees engaged with local people to find out their views and experiences of the mental health services in Stockton-on-Tees.
To gain this information we conducted a mental health survey on Survey Monkey. Engagement with Healthwatch volunteers and Champions, and the use of social media, telephone and email contact with support services in the local area enabled us to promote the survey and 52 people took part.
Findings
The overall findings of this engagement, based on what people have told us, show that:
Informal carers (21%) and those with a disability or a long-term condition (44%) responded to the survey. 68% percent of people told us that they have previously/currently receiving mental health support from a local service and/accessing community groups and activities that supports mental health and wellbeing. People also described their mental health as either poor or extremely poor (46%).
Supportive social connections with family and friends, and exercise activities, classes and/or groups can help to support their mental health and wellbeing. Community support services such as Age UK, the Dementia Hub, Teesside Dementia Link Services, SNAPS parent support group and Carers Together has supported the mental health and wellbeing of carers.
The social prescribing link worker service has also been identified as a valuable source of additional practical support that can help people with their mental health and wellbeing. There have also been experiences of support from health services that has worked well to meet a person's communication needs.
People have asked for patient focused mental health services that provide a more person centred and holistic approach to mental health diagnosis, assessment, treatment and support. People have also asked for better availability and access to talking therapies, other psychological therapies and a wide range of therapeutic, peer and other support groups.
Those with additional communication needs or chronic health conditions require extra support to access health services.
Those who have employment commitments need to be able to access mental health services out of working hours.
Recommendations
To increase the availability of talking therapies and other psychological therapies and to ensure that there are sources of support available to people who are waiting to access therapies.
To provide a range of community support groups and activities that are accessible to a wider range of individual need and circumstances.
To ensure that mental health services are providing a more person centred and holistic approach to assessment, diagnosis, treatment and support to those who are accessing mental health services.
Healthwatch Stockton-on-Tees would like to say thank you to the people who have taken the time to share their experiences and to everyone who shared the survey.
Response from TEWV
TEWV will work with Healthwatch Stockton-on-Tees to ensure they are acting upon the key themes raised within the report in terms of more detailed localised actions.
Download a copy of the report to read the full findings.
If you need this document in a different format, please get in touch. 
healthwatchstockton@pcp.uk.net
01642 688312