Tees, Esk and Wear Valley (TEWV) Community Transformation Report
This report provides insight into what matters most to the people of the Tees Valley in terms of mental health support in the community.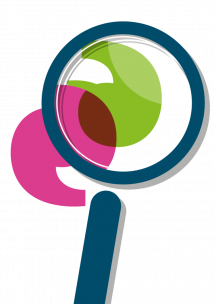 Summary
Five local Healthwatch teams have contributed to this report: Darlington, Hartlepool, Middlesbrough, Redcar & Cleveland, and Stockton-on-Tees. For ease of reference, the five teams will be referred to collectively throughout this report as the Tees Valley Healthwatch Network (TVHN).
The Tees Valley Healthwatch Network worked together to co-design a survey with Tees, Esk and Wear Valley NHS Foundation Trust (TEWV) which enabled us to gain an insight into people's experiences of accessing mental health and well-being services.
The aim of the survey was to help us to identify what matters most to people, what is working well, what isn't, and what the gaps are in the current service provision.
Many of the respondents in the engagement exercise had received help or support in the past from a wide range of practitioners, offering a wide array of support mechanisms, and 61% of respondents told us the support they had been offered did help them.
The demographics of those sharing their experiences through our survey and attention to those areas of our communities which are often 'seldom heard' through our focus groups, create a well-rounded and diverse foundation for this report.
Throughout this report there are common themes, with the following areas cited by members of the public within the Tees Valley region as the most important factors for an enhanced mental health community-based offer:
Better communication to the public of what is available in terms of wellbeing support.
Awareness raising in communities to reduce the stigma of mental health.
Easier access through local community venues or supporting transport needs.
Greater accessibility for those who face physical and mental health challenges.
Provision of more creative activity, exercise, and social activity groups.
Shorter waiting lists.
Longer therapy pathways – for example more than 6 sessions.
Greater exploration of therapies rather than medication.
More empathy, understanding, respect and awareness of mental health conditions.
Supporting those who have caring responsibilities, to attend wellbeing sessions themselves: care for the carer.
The focus and desire to improve services and create a mental health offering effective for all was very much welcomed by those we engaged with.
The survey upon which this report is built, was co-designed with TEWV, and this report will be shared and discussed with TEWV to provide an insight into those areas listed above that would benefit from more attention.
As your independent health and care champion, we will continue our offer to work with TEWV and the Tees Valley Mental Health Alliance as they develop their new mental health offering, to ensure the voice of local people is listened to when designing health and care services.
Findings
Healthwatch Stockton-on-Tees found that supportive social connections with family and friends, exercise activities, classes and/or groups were beneficial in supporting mental health and wellbeing. Local community support services such as Age UK Teesside, the Dementia Hub, Teesside Dementia Link Services, SNAPS, parent support groups and Carers Together, among others, had supported the mental health and wellbeing of carers. The social prescribing link worker service was also identified as a valuable source of additional practical support that can help people with their mental health and wellbeing.
Those with additional communication needs reported finding it difficult to access service, and health professionals that work with individuals to understand additional communication needs were praised highly.
Focus group participants were clear that 'patient focused' mental health services providing a person-centred and holistic approach to mental health diagnosis, assessment, treatment, and support were essential in the effective management of mental health and wellbeing.
Better availability of treatment and therapies including improved access to talking therapies, other psychological therapies, and a wide range of therapeutic, peer and other support groups were also highly rated as important.
Working full time was seen as a barrier to accessing support, as taking time off work is often not an option, in some cases sue to financial constraints, and there are limited opportunities or flexibility in the timing of appointments.
Recommendations
Review funding and assess creative and effective ways of reducing waiting lists, and the length of the therapy itself (i.e., number of sessions available).
A flexible Tees Valley wide mental health awareness campaign to raise awareness of the mental health community provision available and help reduce stigma attached to mental health conditions, delivered in a variety of ways to best reflect local demographic groups.
Improved signposting pathways to make the best use of the resources available which are delivered by the community and voluntary sector so that patients wellbeing needs can be met holistically. Responsive and person-centred, confidential, community or in-home as required.
Provision of new accessible community activities that offer local people the opportunity to meet others who they can relate to, improve their wellbeing, and connect with nature.
Ensure service delivery is 'joined up' across voluntary and statutory partners to address the needs of local people by working collaboratively and joining together through networks.
Creation of person-centred services to consider times of support available, transport accessibility, and allowing those who care for others support in their caring responsibilities.
A clear accessible gateway for those with additional communication requirements including but not limited to those with sensory impairments, learning difficulties, language barriers etc. The Accessible Information Standard should be given greater prominence including access to British Sign Language interpreters and vision support helping deliver services fairly and consistently. Accessible information is essential to inform local people and professionals of what help is out there, how to access it, who to speak to etc.
Download a copy of the report to find out more, including a response from Tees Valley Mental Health Alliance.
If you need this document in a different format, please email healthwatchstockton@pcp.uk.net or call 01642 688312.