Victoria House Enter and View Follow Up Report - 2019
Healthwatch Stockton-on-Tees conducted a follow up Enter & View at Victoria House following a visit in 2018 as part of a wider review of care homes across the Borough.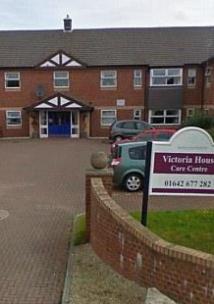 Summary
In 2018, Healthwatch Stockton-on-Tees conducted 28 Enter and View visits to care homes across the Borough. The purpose of this work was to determine what it's like to live in a care home in Stockton-on-Tees.
Following this a number of recommendations were made to care home managers and providers to help improve the residents, family members and staff experience of the care and service provided.
One of the reasons for this visit, as discussed with managers of the service, was to highlight the improvements that they told us had been put in place since our previous Enter & View visit in 2018. 
Healthwatch Stockton-on-Tees staff visited the home on the 23rd September to conduct the follow up Enter and View and to speak to staff, residents and relatives, gathering feedback using questionnaires and one-to-one discussions.
Although Healthwatch Stockton-on-Tees had delivered 70 questionnaires to Victoria House, only four responses were received prior to the visit. At the home there was only one poster on display and no relative/friend questionnaires were seen to be available in the home.
During the follow up visit, Healthwatch Stockton-on-Tees spoke to a total of eight residents on the ground floor and 10 members of staff to gather feedback about their views and experiences of working at Victoria House.
Conclusion
It appeared that there had been limited improvements at Victoria House since the Enter and View in 2018. The recent departure of the Registered Manager had caused some issues within the home, with there being no Registered Manager in post during this follow up visit.
However, the deputy manager, assisted by a relief manager, has ensured that the staff have been supported throughout this unsettling time, which was evident from the feedback Healthwatch Stockton-on-Tees gathered from staff and relatives.
A number of comments were received from both staff and relatives about a perceived shortage of staff leading to increased pressures particularly so on the first floor.
Some improvements had been made with regards to decoration upstairs with some murals painted on the walls and some new furniture however, limited dementia friendly features particularly on the first floor in the home.
There was a big difference in the decoration and overall atmosphere between the ground and first floor which relatives also commented on during our visit, particularly with regard to the decoration in the two dining rooms and the level/type of activity and stimulation provided.
At the time of the visit there were no activities taking place and following staff, relative and resident feedback, it is evident that a varied programme of activities which is inclusive for all residents is required. On a positive note, the home has regular access to a minibus to take residents out of the home on trips to the park, beach etc. This does not appear to be utilised by all residents however.
The home appears to be proactive about gathering resident and relative feedback and hold regular meetings to allow residents and relative to share their views, raise any issues and suggest changes in the home.
To read the Care Quality Commission inspection report on Victoria House, please click HERE.
You can download our full report below, including our recommendations.